Regular price
$5,200.00 USD
Regular price
Sale price
$5,200.00 USD
Unit price
per
Sale
Sold out
Dimensions artwork: 102 x 76 x 3 cm
Original artwork by Kristin Kossi 2023. Acrylic, plaster, spray paint on canvas. Signed and dated, artwork comes ready to hang. Free worldwide shipping.  
About the artwork:
How many fucks do you give? Abstract pop art interpretation of Marc Manson`s bestseller book "The subtle art of not giving a fuck".
Manson`s point is that you cannot truly find happiness through an external-driven defination of success. Hapiness comes from having values that you believe in and choosing to dedicate your time and effort there -at the expense of other things. That is, focus the fucks you give.
The use of a thick texture adds depth and dimension to the artwork, while the juicy pastel colours building a saturated contrast. In the case of the fuck fingers imagery, the artist is using this provocative gesture as a statement about rebellion and nonconformity. The juxtaposition of the playful pop art style with the explicit gesture creates an interesting tension and invites viewers to consider the underlying meaning. Overall, this type of artwork challenges societal norms and engages the audience in a thought-provoking fun conversation. 
Shipping & Returns

Shipping usually takes 3 to 8 days. Worldwide shipping costs are calculated on a common basis.
€120 corresponding to packaging and protection costs. Double bubble wrapped inside special cardboard box, the artwork travels in the BEST CONDITIONS, and arrives in perfect condition at your home. Return is possible within 14 day withdrawal period, starting on the day you receive the creation.
Guaranty

Original work delivered with a certificate of authenticity by Kristin Kossi.
Share
View full details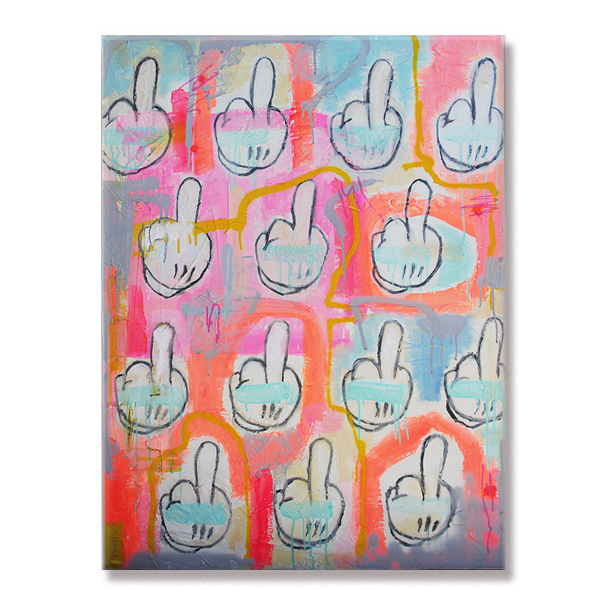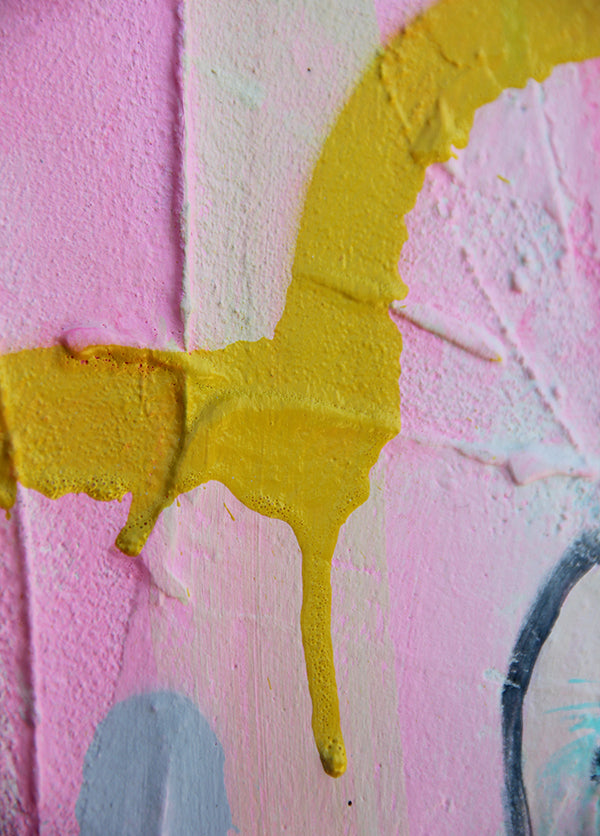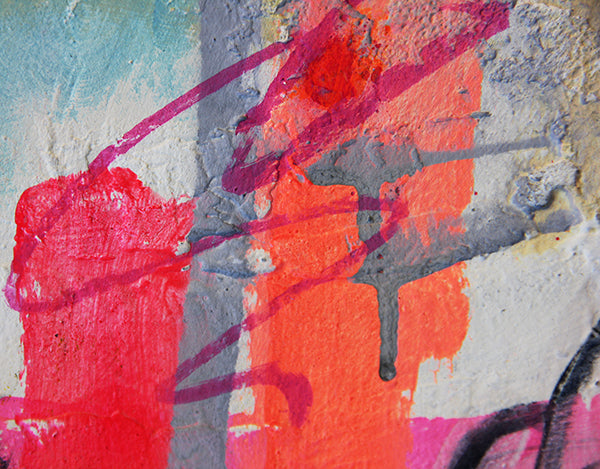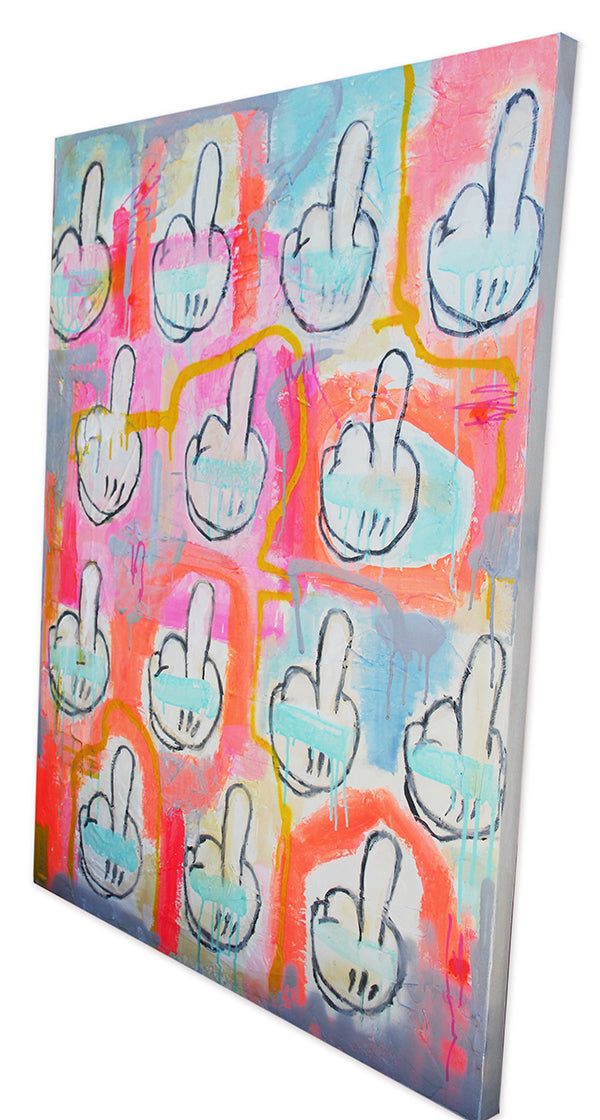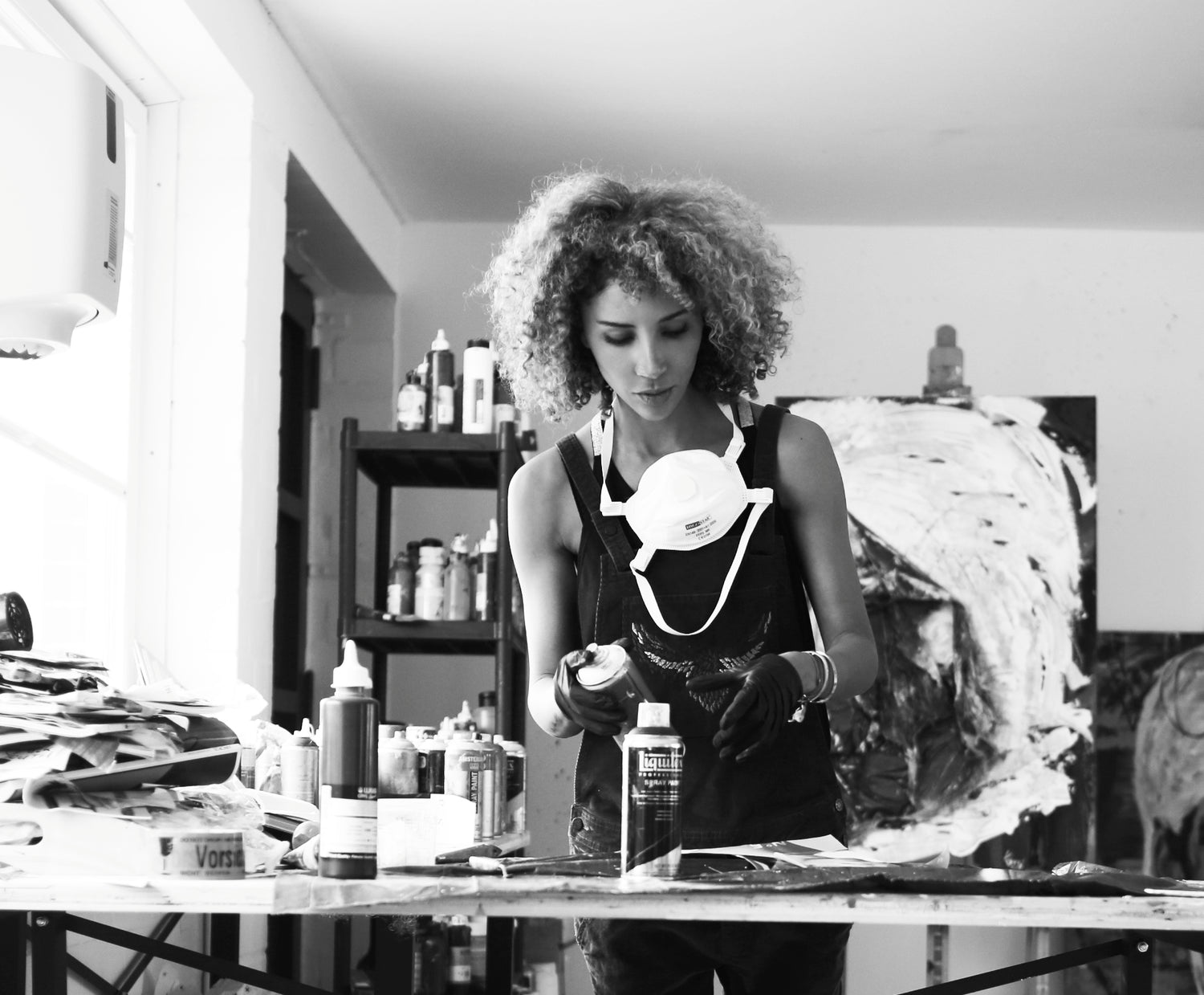 Kristin Kossi art has been exhibited internationally and featured in publications such as British Vogue, GQ Magazine, Harvest Magazine, etc. Kossi's vibrant compositions are created in the tradition of urban pop art.