Hello, art lovers, I`m thrilled to invite you into my World of Art! As a mastermind behind the canvas, I'm convinced that art is the ultimate universal language that links our hearts and minds. Every stroke on my canvas tells a tale of my journey through this crazy thing called life, revealing my humor, thoughts, and dreams. Take a stroll through my online gallery, where you'll stumble upon pieces that vibe with your deepest emotions and experiences. Whether you're hunting for a killer addition to your collection, a rad gift for a special someone, or just craving a shot of inspiration, Kossi Art is where you'll catch the freshest vibes straight from my art studio. Welcome to the show!
NEW! Mr. Monopoly Series
Original art on paper
It all kicks off with a blank canvas—an ideal playground for my imagination. As an artist, I'm fueled by impactful quotes, motivational icons, and the pulse of pop culture, all wrapped up in the vibes of positivity and passion. The initial strokes set the stage, blending vintage comics, magazine cut-outs, and vibrant paint splashes into a narrative backdrop that unfolds even before the main character takes the spotlight. Moving forward, I summon a central comic character, infusing it with life through my distinctive style. Each brushstroke, every line carries the essence of my energy. To add a unique twist, I like to weave money and dollar symbols into my art. My aim is for each piece to radiate positive motivation, acting as a charm for collectors, ushering in luck and fortune.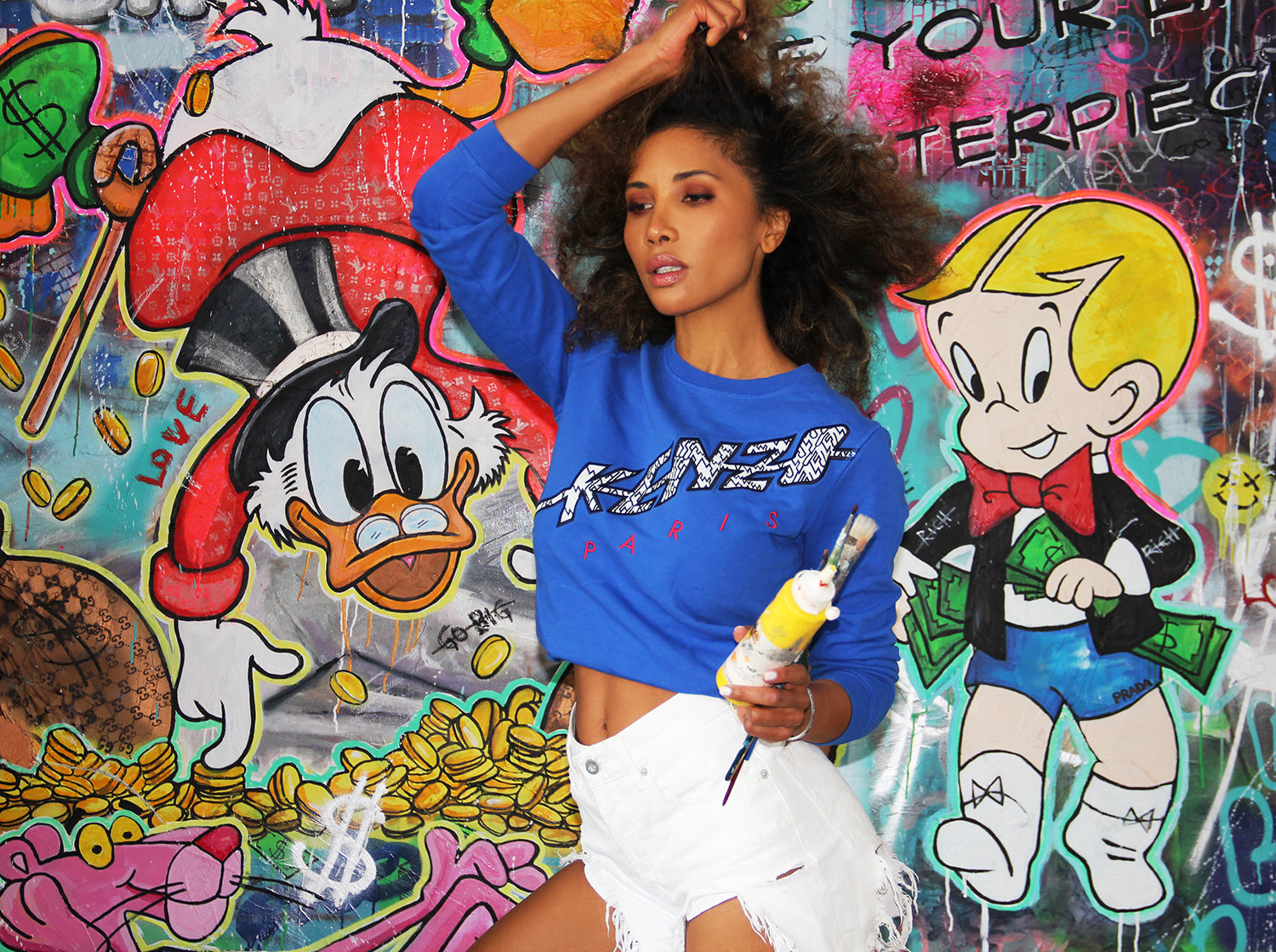 Limited Edition Prints
Exclusive Limited-Edition prints on canvas, each individually enhanced by hand with acrylic and spray paint. The best and closest alternative to an original painting.
Vendor:

Regular price

$1,550.00 USD

Regular price

Sale price

$1,550.00 USD

Unit price

per

Vendor:

Regular price

$1,590.00 USD

Regular price

Sale price

$1,590.00 USD

Unit price

per

Vendor:

Regular price

$1,590.00 USD

Regular price

Sale price

$1,590.00 USD

Unit price

per
Love and Happiness
Original artworks for lovers
Free Worldwide Shipping

Insured worldwide free shipping by professionals

Payment

Secure payments by credit card, Apple Pay or bank transfer.

100% Authentic

Artist Certificate of Authenticity by Kristin Kossi included